This article was originally published in KBK Wealth Connection. 
5 Books to Improve Your Financial Literacy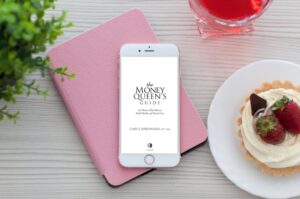 We are celebrating Financial Literacy Month at KBK Wealth Connection. April was officially declared Financial Literacy Month in 2003 by Congress and I want to share some of my favorite books that will help you improve your financial literacy.
1. Raising Financially Fit Kids
Author: Jolene Godfrey
Great book for parents who want to empower their children at various stages of their development.
2. On Your Own Two Feet: A Modern Girl's Guide to Personal Finance
Author: Manisha Thakor and Sharon Kedar
A perfect fit for the twenty-something in your life who is transitioning from living at home to living in the "real world."
3. Age Proof
Author: Jean Chatzy and Michael F. Roizen
Aging talks with our parents and our partners can be challenging. A great book to spur conversation and learn together.
4. The Money Queen's Guide: For Women Who Want to Build Wealth and Banish Fear
Author: Cary Carbonaro
For the woman who wants to be more proactive about her finances but is uncertain how, Cary shows you how.
5. The Feel Rich Project
Author: Michael F. Kay
A wonderful blend of financial psychology and concrete know-how to help you feel more balanced in your relationship to money.
This article was originally published in KBK Wealth Connection.