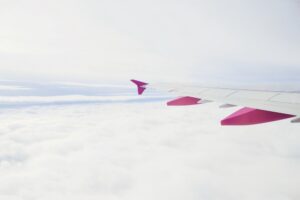 This article was originally published in GOBankingRates.
31 Money-Saving Experts Share What They Splurge On
In general, it's better to save than to spend — but it's okay to splurge once in a while.
After all, you work hard for your money, so you should be able to enjoy it. Even money-saving experts splurge from time to time on items and experiences that add a value to their lives that go beyond the monetary.
We asked 31 of our most frugal Smart Money Squad influencers to share the things they splurge on, and their answers ran the gamut from massages to scotch.
But they all had one thing in common: They splurge.
Despite all the money-saving advice and tips they take and dole out daily, even experts like to enjoy their money, and you should, too.
Traveling Abroad
"My splurge is traveling out of the country three times per year," said Whitney Hansen, host of the podcast The Money Nerds. "While I don't fly first class or stay in luxurious places, I do spend about $3,500 per year on my trips abroad."
Therapy and Yoga
Shannah Compton Game, CFP and host of the Millennial Money podcast, has two splurges: "A couples therapy session every other month to make sure we stay connected, and a monthly unlimited yoga membership to relax away stress," she said.
Outdoor Activity Gear
"I love to splurge on outdoor activity gear," said Alexis Schroeder, founder of the blog FITnancials. "Living in Colorado offers plenty of outdoor fun, so I love splurging on bikes, hiking gear and trips exploring nature. I recently got back from an Alaskan cruise, and love splurging on nature experiences as well."
Workout Clothes
"The one thing I know I indulge in is workout clothes," said Miriam Ballesteros, a career development and personal finance blogger. "I wasn't really aware until my boyfriend told me that all my activewear is actually from high-end brands. And the truth is that I love both the quality and the design of my gym clothes — which helps me stay motivated to be active."
Kathryn Bradt of Dames in Debt also can't resist high-end workout attire. "Athleta and Lululemon are my favorites," she said.
Self-Care
"I splurge on monthly mani/pedis, massages and delicious gourmet coffees, smoothies and organic healthy meals," said Brittney Castro, founder of the financial planning firm Financially Wise Women. "As a busy entrepreneur, self-care is very important, and I have no problem treating myself right when it comes to these splurges."
Flight Upgrades
"When I'm flying long-haul — generally anything over six hours — and if I haven't hacked my way into business class through the creative use of frequent flyer miles, I seriously consider splurging on a better seat," said Nora Dunn, founder of The Professional Hobo.
"Cash upgrades to business class are usually too rich for my blood, but sometimes upgrades to premium economy are reasonable and worthwhile if it's an overnight flight requiring that I get some sleep," Dunn said. "If that's still too much, I do whatever I can to reserve a seat in the emergency/bulkhead row, whether it's paying the airline to reserve this higher-ticket seat with extra legroom, or talking my way into it at check-in, or even at the gate."
Retirement Fun
"I'm nearing the third term of my (hopefully) long life. After years of conservative spending and investing, splurging just makes sense," said Barbara Friedberg, author of "Personal Finance: An Encyclopedia of Modern Money Management." "After all, it's silly to live a life of constant financial monitoring, and even some deprivation, without enjoying the fruits of life. So, now that we've reached our financial goals — yes, to those just starting out, there is an end to all the scrimping and saving — we practice tactical splurging.
"My husband and I spend on things that are important to us. We take our daughter and her boyfriend on vacation with us. We travel internationally and in the U.S. — Thailand, Iceland, Slovenia, Florida, Wyoming and more. We're lucky to pair travel with my husband's international work. And we consume entertainment including live theater and music."
Socks and Underwear
"I'm a big fan of values-based spending, so I cut back on expenses like cable TV and found a cheaper cell phone plan, but there is one place my spending has gone up in the last few months: my socks and underwear," said Eric Rosenberg, writer, speaker, consultant and blogger at Personal Profitability.
"I used to buy the inexpensive undergarments at big box retail stores, but I finally gave in after enough people told me about a favorite brand that I bought a $16 pair," Rosenberg said. "I'm never going back. And after getting a pair of luxury socks for a holiday gift, I'm converting both my sock and underwear drawers to higher-end products. My logic is that if I wear them all day every day, I should have the most comfortable pair."
Private Airbnbs
"I'm frugal in all aspects of my life, but I like to splurge when it comes to travel," said Sean Cooper, best-selling author of "Burn Your Mortgage." "Instead of staying at hostels, I like to book my own private Airbnb place. I often work when I'm on the road, so this allows me to get work done in peace and quiet."
Flatbed Seats on Planes
"My splurge is first-class tickets on Delta — and I will do anything to keep my diamond status on Delta, which means I get to fly first-class for free almost always domestically and get one round-trip global upgrade a year," said Cary Carbonaro, CFP, MBA and personal finance expert.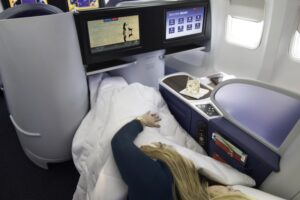 "International first-class is crazy expensive, so I book way in advance, and I don't go over a dollar limit of $3,500 a ticket," Carbonaro said. "If I have to, I will use miles to upgrade or use miles for the ticket. For me, first class is all about the flatbed. My sleep is priceless."
Ordering Groceries on Amazon Prime Now
"My splurge every week is simply ordering our groceries and other essentials on Amazon Prime Now," said Robert Farrington, founder of The College Investor. "We have Amazon Prime and pay for it, but it's totally worth it for not having to put two kids in the car, drive to the store, get a cart and pray there isn't a breakdown, load the car back up and make it home. I can order everything I need on my phone, and have it on my doorstep within two hours — or whenever is convenient for me. It's amazing and well worth the slight additional cost."
Designer Shoes
J. Kelly Hoey, author, writer and speaker, said she can't help but splurge on designer shoes.
"I'm a certified shoe-a-holic," she said. "I will debate the value of a $20 T-shirt, but drop hundreds on shoes without blinking an eye. I contain my habit by waiting for the shoe sales at Bergdorf Goodman."
Massages
"Every other week, I splurge on a massage," said Lena Gott, a CPA and blogger at What Mommy Does. "I rarely miss an appointment. My desk job doesn't lend itself to good posture, so my massage is when I reset myself and do something just for me that doesn't involve working or taking care of kids."
Jim Wang of Wallet Hacks said he splurges on massages about six times a year. "I've had a renewed focus on getting healthier, stronger and faster, and massages are helpful because they're functional — getting rid of knots and whatnot — and great as a reward too," he said. "It's a splurge since you can live without a massage, but it helps reinforce good behavior so I can also live better, too."
Fancy Dinners
"I love splurging on a nice, fancy dinner once or twice per year," said Andrew Schrage, partner and editor-in-chief at MoneyCrashers.com. "I enjoy the experience of unique, memorable dishes in a pleasant atmosphere."
Schrage added that your splurges should depend on your overall financial situation. "If you're caught up on retirement savings, your emergency fund is well-stocked and you have something set aside for your kids' college costs, then there's no reason why you can't splurge on a nice vacation, a nice pair of shoes or even flying first class," he said. "Even if you're not that well set up financially speaking, that doesn't mean that rewards shouldn't come your way. If you're in the midst of serious credit card debt but have a thought-out plan written out along with mini-goals, there's nothing wrong with indulging in some new fashionable clothing, a mani/pedi or a nice night out at a good restaurant to keep you motivated and excited. Reward yourself with little gifts along the way."
Weekly Brunches
"My splurge is going out to eat," said Hank Coleman, publisher of Money Q&A. "My wife and I pretend that we're foodies and try to go out to brunch every weekend — to the tune of about $400 a month. But, we budget for this indulgence, and we knowingly sacrifice other things in the budget to enjoy splurging on eating out at restaurants."
Snowboarding Trips
"I regularly splurge on snowboarding trips, including my Epic Pass for next season — which cost $900 — and gear," said consultant Claire Tak. "I don't need anything else, but last season I spent $700 on a new board and other things I 'needed.' I even bought a car recently so I could take trips to Tahoe whenever I felt like it."
Tak also regularly splurges on $300 visits to the hair salon four times a year, music events and coffee.
Theater Tickets
"I splurge on theater tickets," said Sophia Bera, founder of Gen Y Planning. "I try to see a Broadway show each year when I'm in New York City. Next month, I'm going to London to see 'Hamilton' on the West End to celebrate my five-year business anniversary since launching Gen Y Planning."
Vacations and Experiences
"I don't splurge on shoes and material things often, but rather on vacations and experiences," said real estate agent and "Million Dollar Listing Miami" star Sam DeBianchi. "I am passionate about traveling, and I never want to regret not doing something, trying something or engaging in something. I can quickly get sick of a new dress or material good, but an experience is forever embedded in my brain and memories — and that's worth every penny."
DeBianchi has splurged on one-of-a-kind experiences, including paragliding through the mountains in Aspen, cage diving with great whites in South Africa, an African Safari, a helicopter ride through Milford Sound in New Zealand, a helicopter ride to a remote island in Australia in the middle of the Great Barrier Reef, and swimming with pigs, sharks, sea turtles and stingrays in Exumas.
"It's pricey, but I gain so much from doing these things — knowledge, ideas, happiness and an amazing story — and I come back feeling regenerated, which helps me be that much more productive in my business endeavors," she said.
Laurie Sepulveda of The Three Year Experiment also sees the value in splurging on travel experiences. "When my husband and I went to Singapore, we booked a night at the pricey Marina Bay Sands hotel — which cost $550 for one night," she said. "It was completely extravagant and luxurious, but we'll never forget it. We swam in their iconic infinity pool with a view of the entire city, drank overpriced drinks and gazed out over the botanical gardens from our balcony. It's an experience we'll never forget, and I'm so glad we splurged on it."
Clean Eating
"Food is my biggest splurge," said Bob Lotich of SeedTime. "Eating clean and healthy food not only makes me feel better in the short-term, but I also consider it a long-term investment in my health."
Professional House Cleaning
"As someone who doesn't love to clean, but knows the value of the dollar, my monthly splurge is definitely our go-to professional house cleaning service, Green Tree Cleaning," said healthy home expert Lisa Beres. "Three lovely and very energetic ladies arrive, equipped with a nontoxic arsenal to clean our three-story home — and they don't stop until every surface is sparkling. Knowing that my girls aren't inhaling the dangerous fumes found in traditional cleaning products while keeping us, the planet and themselves healthy makes me happy. There's almost nothing like the feeling of a super clean home, from floors and windows to stairs, toilets and tubs. This is one of my favorite ways to treat myself each month."
Manicures and Salon Haircuts
"My splurge is regular manicures and salon haircuts," said money coach Christine Luken, The Financial Lifeguard. "Most of my one-on-one coaching clients are high-income professionals and small business owners. It's vitally important that I look the part of a successful money coach. I spend an average of $100 per month on my hair and nails, which I feel is a great investment in my professional image. I also receive plenty of compliments on both, so I know people are noticing."
Scotch
"Over time I have amassed a pretty respectable Scotch collection," said Scott Sherman, owner and blogger at I Dream of FIRE. "I have 12 expressions at the moment. The most expensive bottle is Johnnie Walker Blue Label, which was about $200."
Designer Handbags
"I have a few splurges I love," said Michelle Summerfield of The Classy Simple Life. "I travel every year to Hawaii and splurge on business- or first-class seats. I also love designer handbags and shoes."
Toys
"My wife and I definitely splurge on buying 'impulse items' for our kids," said Dave Domzalski, founder of Run the Money. "We're suckers when our son wants another toy truck. We are so 'those parents.'"
Fine Wine
"My husband and I splurge on our anniversary wine," said Janine Rogan, CPA and financial educator. "We purchase more expensive bottles to cellar and open for our anniversary each year. Currently, we are cellaring up to our 10-year wedding anniversary. It's a lovely way to splurge on something we both enjoy, and celebrate another year together."
Bath & Body Works Candles
"I follow a budget so I can splurge on the things I really love, like Bath & Body Works candles," said Lulu Gal of How I Save Money. "I can't help it because they smell so great, and they are a wonderful way for me to relax. They tend to be on the pricey side, but I balance that out by only purchasing when they are on sale. I refuse to spend $24 on a three-wick candle, but when they are half off and there are coupons, I can snag one for $10. To me, $10 is worth it to have hours of great scent filling my house. Scent relaxes me, and those candles are worth the splurge."
Organic Food and Wine
"My splurge is organic food and wine," said Peti Morgan of The Leveraged Mama. "My family eats pretty frugally otherwise, but having good-quality organic wine and food is really important to us."
Makeup
"For me, it's makeup," said financial coach Jessi Fearon of her regular splurge. "I buy bareMinerals because as a former cystic acne sufferer, it is the only makeup that doesn't break out my face or cause an allergic reaction. I bought a drugstore knockoff while we were paying off debt, but the makeup never lasted even half the day. So as soon as our debt was paid off, I started splurging again on bareMinerals. It's worth every penny."
This article was originally published in GOBankingRates.