The Impact of the Girl Scouts and CFP Board Collaboration
Written by Cary Carbonaro on August 1st 2023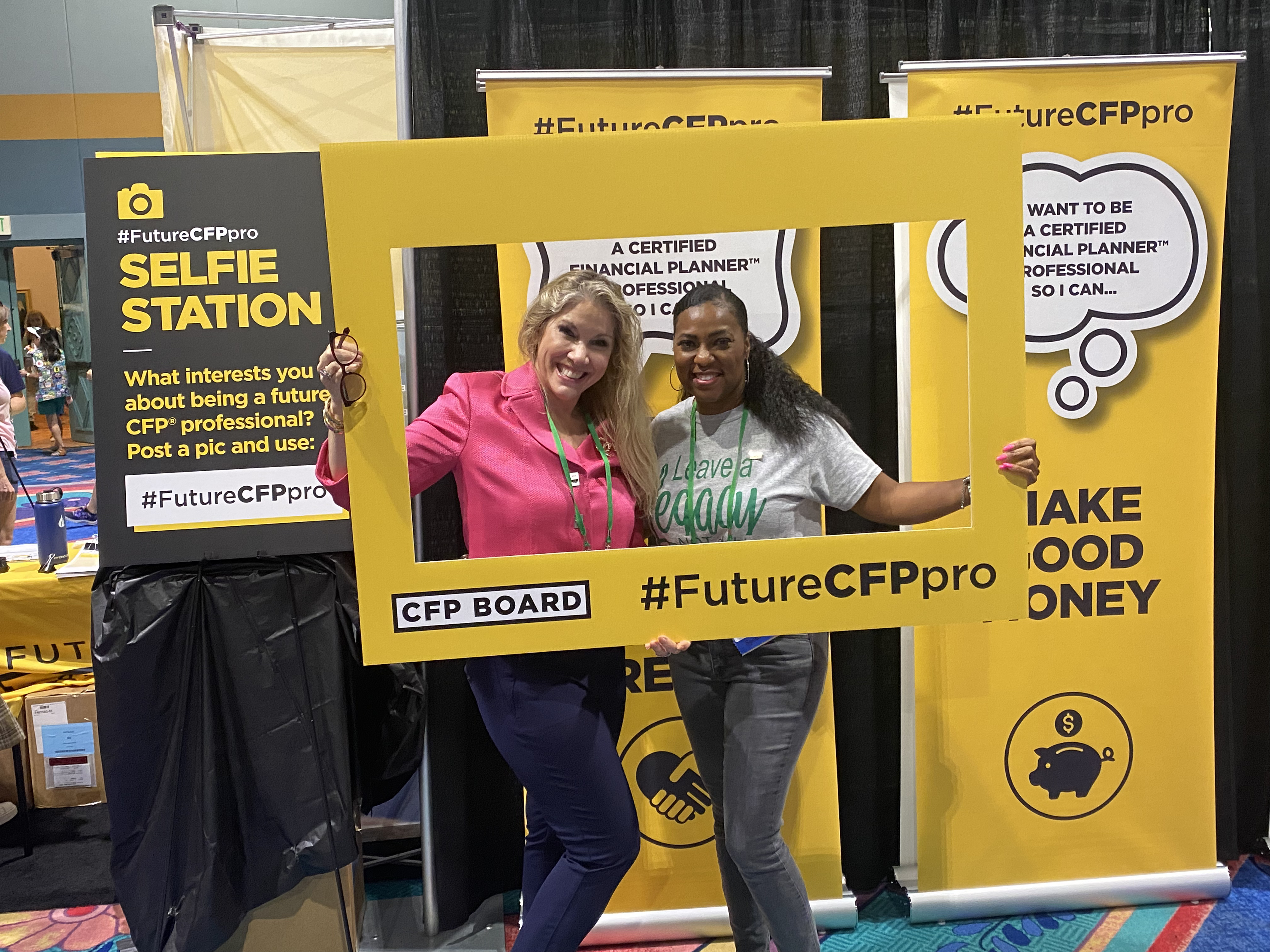 When I think of Girl Scouts of the USA (GSUSA), the first thing that comes to mind is their delicious cookies, but beyond that, I see an organization that empowers young girls to become strong, confident, and compassionate individuals. As a former Brownie and Girl Scout from ages 7 to 12, I fondly remember the joy of spending extra time with friends in the evenings and creating cherished memories.
The Girl Scout mission — "Girl Scouting builds girls of courage, confidence, and character, who make the world a better place" — deeply resonates with me as an advocate for women both within and outside of the financial planning profession. The profession is relatively new. CFP Board was founded as an independent, nonprofit certifying and standards-setting organization in 1985, and we are still working to create sufficient brand awareness for kids to aspire to become CFP® professionals. Girls are not adequately exposed to our profession, leading to the current gender imbalance, , with only 23.6% of CFP® professionals being female. To address this, efforts are underway to incorporate more CFP Board Registered Programs into college curricula. But we must also expand our efforts to reach female candidates at younger ages.
One of the significant challenges in the profession is raising awareness among women about the existence of this career path. Additionally, retaining women in the profession requires mentorship and networking initiatives to provide the necessary support and guidance. Outside the profession, financial literacy for women remains a critical concern, as the gender pay wage gap contributes to a wealth gap, and career breaks for caregiving impact financial stability. Women often retire with less money than men and face higher healthcare expenses, underscoring the importance of financial education and planning.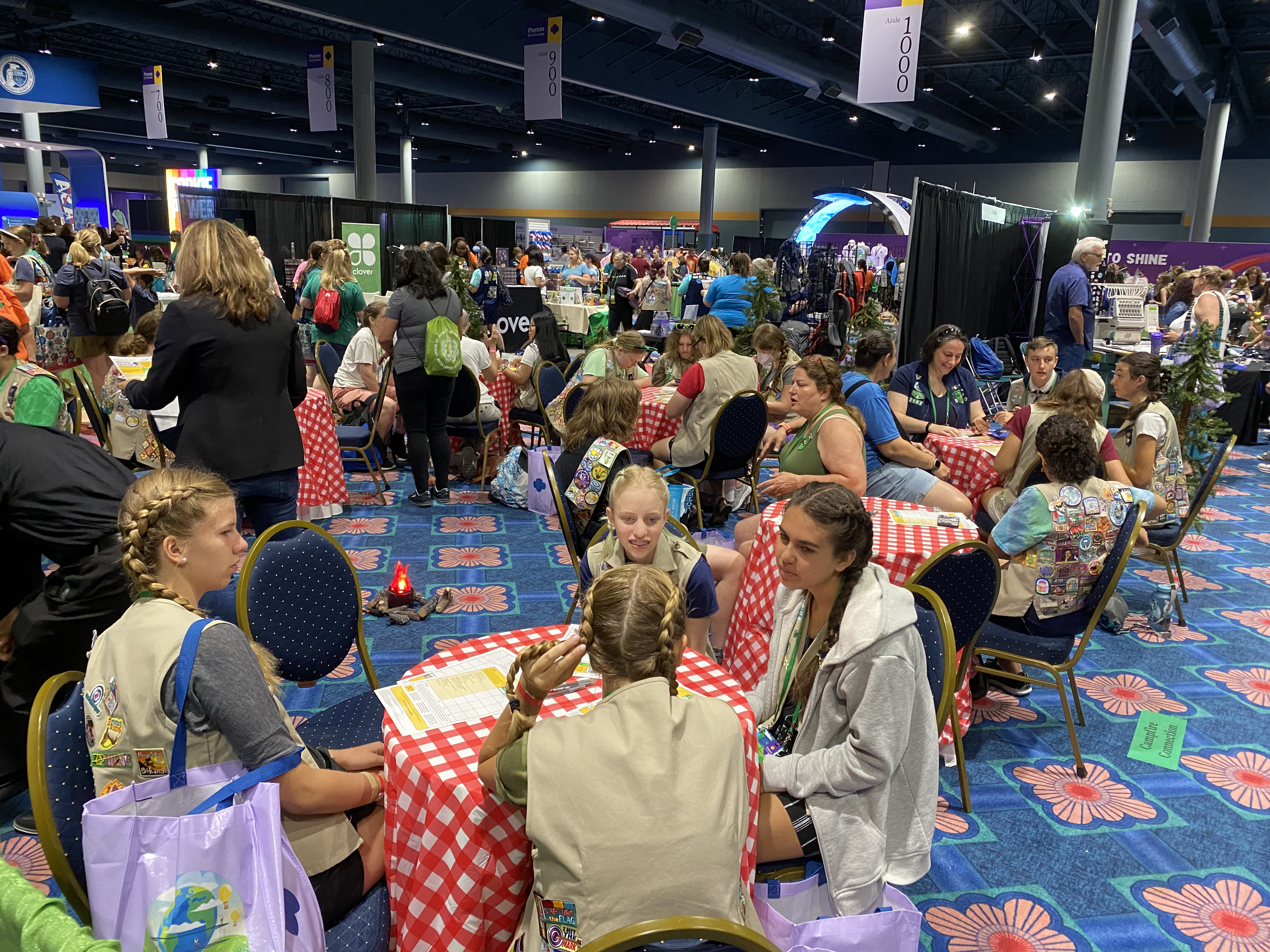 There have been two heartening developments over the last year that are making important changes to address these challenges.
The first is a collaboration between Charles Schwab and GSUSA to modernize and relaunch the Girl Scouts' financial literacy badges. This initiative aims to bridge the gap between what girls learn in school and the financial skills they need to navigate life and business confidently.
The second was the Girl Scouts National Convention in Orlando, known as Phenom By Girl Scouts. The event, at Disney's Coronado Springs from July 20-22, 2023, provided an inspiring space for girls of all ages to explore unique activities, contribute to collaborative projects, and engage in mentoring sessions. As CFP Board Ambassador , I was thrilled to participate in the CFP Board's booth, expertly organized by Future Financial Planner Campaign Leader Amy Storey. The booth stood out by offering interactive games and financial learning opportunities. Additionally, we held campfire and mentoring sessions focused on paying for college and budgeting, which were incredibly well-received.
The highlight of our booth was the "Adulting" game, a life-size board game where girls made financial decisions, such as choosing between college and a career, managing student loan debt, and exploring the benefits of hiring a CERTIFIED FINANCIAL PLANNERTM professional. I had time with the girls when they were waiting in line for the game so I would talk money and careers with them. None of them had ever heard about a CFP® professional, except the one whose dad was one so she wanted to be one. The goal of the game was to get to the end and get to "retirement." Then we would take a picture of them with a retired ribbon on. No one ever wanted it to end, they wanted to keep playing. Volunteer Beth Green, CFP® said, "The enthusiasm and insightful questions from the girls demonstrated their readiness to tackle the challenges of adulthood with confidence."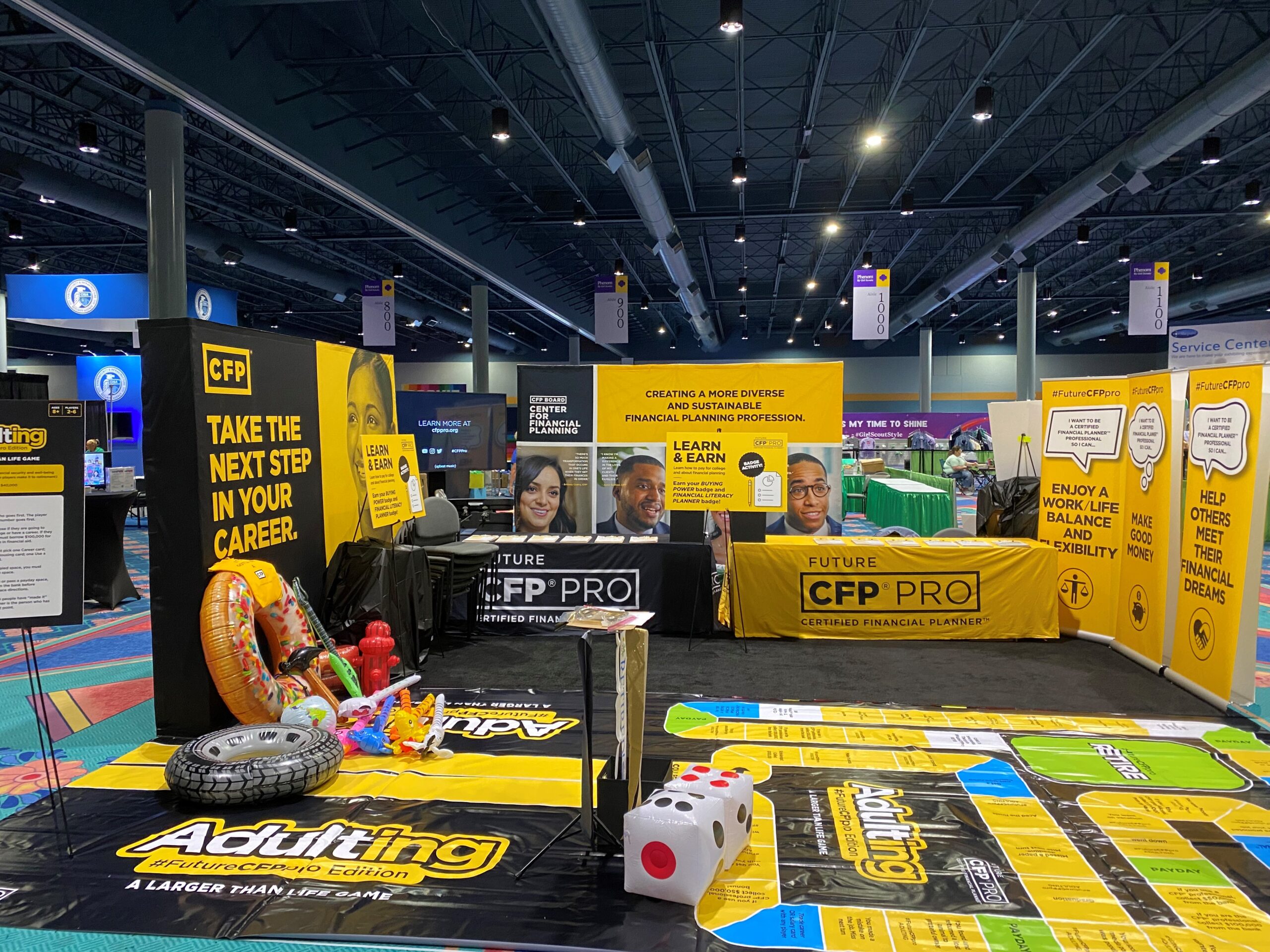 The impact of this event was immense, with many girls expressing interest in learning more about the financial planning profession and financial literacy. The success of the convention has opened up exciting possibilities for future initiatives, such as offering the game to local troop leaders and using Women's Initiative (WIN) advocates to facilitate financial education sessions at troop meetings.
In conclusion, the Phenom event was an overwhelming success, sowing thousands of seeds of financial empowerment and awareness among young girls. I am passionate about sharing this experience beyond the 10 CFP® professionals who volunteered and got to experience it. The significant impact of this collaboration on empowering the next generation of women deserves to be heard and celebrated.
Together, let's ensure that girls truly rule the world!