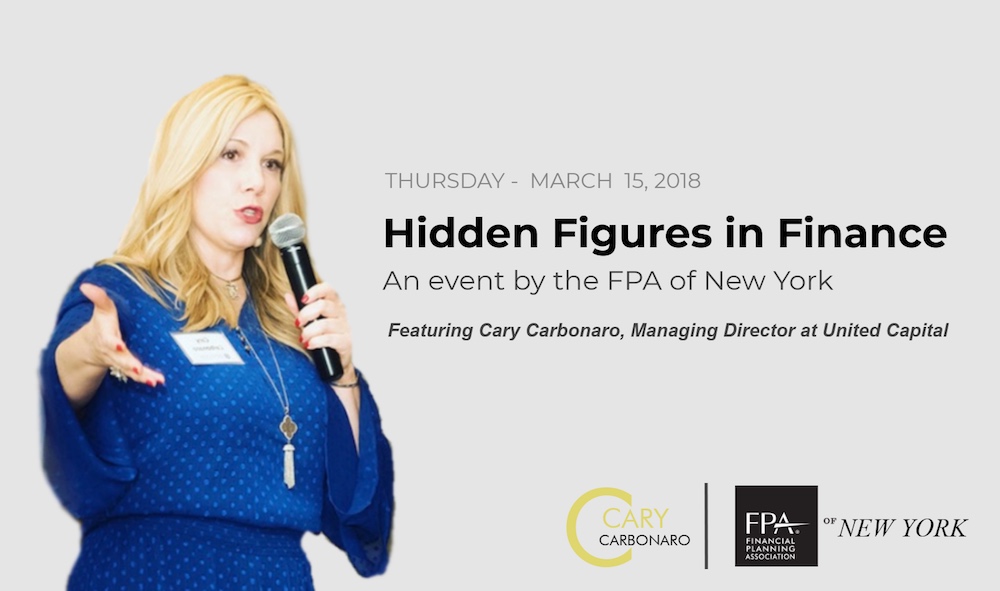 FPA of New York presents
Hidden Figures in Finance
An Event For Women, By Women, On Women-focused Topics
Whether you are looking for potential business partners, mentors, leadership role models or inspiration, please join us for this event to highlight, promote, and support women in the financial industry–both advisors and allied professionals alike.
The event will feature a panel discussion with four women from diverse professional backgrounds sharing their career paths and personal stories.  Join us for an evening of conversation, refreshments, and social networking in the beautiful ambience of the Grand Salon at the 3 West Club in Midtown Manhattan.
All are welcome, regardless of gender!  This event is for anyone interested in encouraging diversity in the workplace and learning more about women in the financial and leadership communities.
Please mark your calendar and spread the word.  Women Empower Other Women!
Date: Thursday, March 15, 2018
Time: 5:30 – 8:30 PM
Location: 3 West Club, 3 West 51st Street, Room: Grand Salon, New York, NY 10019
Registration Fee is(non-refundable):
FPANY Members – $40
Non-Members – $55
Students – $30