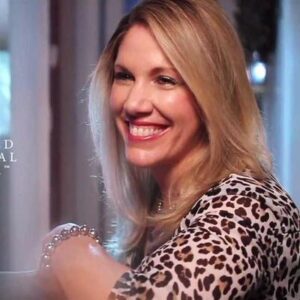 Cary Carbonaro is an award winning, internationally known Personal Finance Expert.  She is a Certified Financial Planner professional with an MBA in finance, and has over 25 years of experience in financial services. In 2014, she was named an Ambassador for the CFP® Board, one of only 50 in the United States. Cary's latest book "The Money Queen's Guide: For Women Who Want Build Wealth and Banish Fear" (Morgan James, October 2015) is an Amazon #1 Best Seller in the U.S. and several other countries for Wealth Management. "The Money Queen's Guide" was named one of the "10 Best Books to Make You Rich" by DailyWorth.
Cary is the recipient of the prestigious "2016 Investment News Women to Watch" award and was named "Winner of the 2016 Woman's Choice Award for Financial Advisors." In 2017 she was named the American Heart Association's Go Red for Women Honoree for Long Island, New York.
She is a passionate female advocate and champion of financial literary.  She counsels her clients how to life their best financial life and has spoken all over the world about financial literacy for women.
Cary is frequently sought out for her opinions and is a leading influencer in her profession.  She is listed as #2 on Twitter just behind Suze Orman.  She is also listed as "The Most Influential Women in Finance on Twitter"
Cary has been a guest on "Fox & Friends" "The Today Show," CNN, CNBC, CBS, Fox News, ABC, NPR, Fox 5 NY, NY1 and Good Morning Orlando. She is is a frequent guest on WPIX NY and PBS Nightly Business.
Because of her credentials, Cary is frequently sought out for her expertise and has been quoted in a variety of well-known publications, including: The Wall Street Journal, Newsday, New York Post, USA Today, The Street.com, Bloomberg, Huffington Post, Bankrate, Time Magazine, Money Magazine, More Magazine, Kiplinger's, US News & World Report and Investor's Business Daily. She has also served as the Orlando Sentinel's "Money Matters Hotline" Expert. For a full of Cary's media appearances please visit: https://carycarbonaro.com/press/.
In addition to co-authoring the book TIPS from the TOP: Targeted Advice from America's Top Money Minds (Alpha, 2003), she was also a contributor to The Wealth Management Manual and Save Now or Die Trying.
Cary is also the President of the South Lake (Florida) Community Foundation, Women's Giving Circle, which provides community-based philanthropic support. She also serves as a Center for Financial Planning donor and Committee Member. Cary has also been a CFP® instructor at Fordham University in New York.
She divides her time between New York and Florida where she is a yoga instructor in her free time.
Cary's Media Kit:
2016 Media Kit – Cary Carbonaro
JOIN THE MONEY QUEEN'S GUIDE MAILING LIST: